If this is your first time visiting Sunshine Villa at Glenbrook Resort (Sunshine Villa, LLC), let's start by telling you a little more about us. We're Kent and Carrie, a husband and wife team based in West Michigan where we share our home with our two boys and a mutt named Scruffy. We bought Sunshine Villa at Glenbrook Resort with the goal of creating a luxury home away from home for families around the world at an affordable price.
MEET CARRIE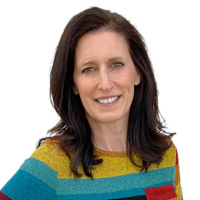 Carrie Ypma is the marketing, hospitality and booking manager at Sunshine Villa, LLC. As a former Attractions Hostess at EPCOT Center through the Walt Disney World College Program, it's her desire to help you and your family have the best possible vacation experience, making memories that will last a lifetime.
Carrie also owns and operates Kenarry, LLC, our small family business. Her work includes, Clutter Keeper®, which provides premium innovative products and tips to help people get organized and stay organized as well as Ideas for the Home by Kenarry® a home/DIY blog focused on helping people with cooking, crafting and creating for their families. When Carrie's not blogging, preparing meals or picking up around the house, you're bound to find her hidden away in a castle under the stairs reading to the kids or dreaming about her next family vacation.
MEET KENT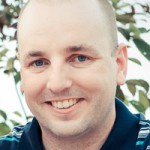 Kent is responsible for a lot of the behind-the-scenes work at Sunshine Villa LLC, providing customer service and technical support.
By day, Kent is a design engineer and manager for an automotive supplier. In his spare time, he loves researching new tech toys, fishing at our cottage and watching the Seahawks win.
MEET STUART AND PATTIE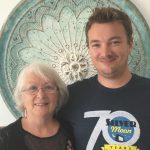 Stuart Buckley and Pattie Buckley from Florida Ideal Vacation Homes and Management partner with us to provide you with high quality hospitality and care during your stay at Sunshine Villa at Glenbrook Resort. As property managers, they are on call and available to assist you 24/7 with any needs or concerns that arise.
Connect with us:
You can also reach out to us on social media:
more details